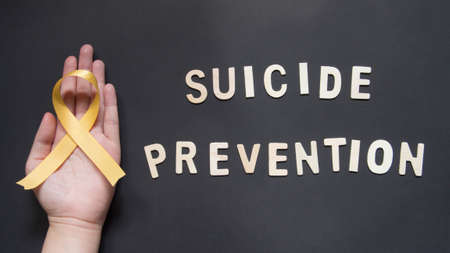 As schools in the United States begin to hum with the excitement of a shiny new school year and the rhythmic sounds of students' laughter and voices once again echo down long hallways, it's easy to fall into the mindset of thinking that all students are elated to be back in the classroom.
While most students have been looking forward to the newfound freedom and experiences that the school year offers, others are crippled with overwhelming amounts of anxiety, homesickness, and general feelings of hopelessness.
Suicide is the 12th leading cause of death in the United States and is estimated to be the second leading cause of death among young adults, according to the American Foundation for Suicide Prevention.
With September being Suicide Prevention Awareness month, the team here at InternationalStudentInsurance.com felt called to help raise recognition for this important cause and help ensure that young people everywhere are given the resources they need during such a challenging time of their lives.
As administrators, teachers, and role models for the next generation, the adults that help mold young minds hold an incredible power – to help ensure students receive the support and help that they need. Below you will find a great deal of information to help identify students who may be suicidal and resources to offer any students that fall into this category. This information is provided by the National Institute of Mental Health.
Warning signs that a student may be at risk of attempting suicide:
Talking about wanting to die or wanting to kill themselves
Talking about feeling empty or hopeless or having no reason to live
Talking about feeling trapped or feeling that there are no solutions
Feeling unbearable emotional or physical pain
Talking about being a burden to others
Withdrawing from family and friends
Giving away important possessions
Talking or thinking about death often
Other serious warning signs that a student may be at risk for attempting suicide include:
Displaying extreme mood swings, suddenly changing from very sad to very calm or happy
Making a plan or looking for ways to kill themselves, such as searching for lethal methods online, stockpiling pills, or buying a gun
Talking about feeling great guilt or shame
Using alcohol or drugs more often
Acting anxious or agitated
Changing eating or sleeping habits
Showing rage or talking about seeking revenge
24/7 Resources:
How to Help Hurting Students:
The COVID-19 pandemic has only exacerbated the anxiety that younger generations are facing, and that combined with homesickness and culture shock can be a deadly combination. Use this blog as a starting point to help keep suicide prevention and awareness at the forefront of your thoughts this semester.