Risk Management: "a properly implemented holistic risk management strategy enables an organization to maintain tolerable uncertainty, drive profitability and growth, ensure legal and regulatory compliance, pursue social responsibility and reduce the cost of risk and the deterrent effect of hazard risk."
As written in the Chronicle Review recently, if one were to invent a crisis uniquely and diabolically designed to undermine the foundations of traditional colleges and universities, it might look very much like the current global pandemic.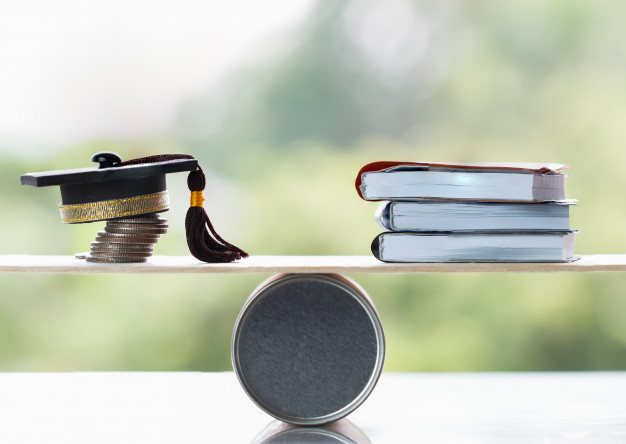 Amid the global response to the COVID-19 pandemic, U.S. colleges and universities are confronting unprecedented change. Many have transitioned to an almost-universal distance learning model, shifted to remote work for most employees and cancelled collegiate athletics events. Other significant developments include transition to pass/fail grading, waivers of standardized testing and systematic closures of residence halls. And many seniors and their families find themselves disappointed at the postponement or cancellation of commencement ceremonies.
A recent URMIA article entitled "COVID-19 Conversations: Returning to Work and Reopening Campuses" stated how the global impact of COVID-19 has presented higher education with sudden and complex challenges. But this new frontier also presents opportunities for them to engage in innovative ways to provide quality education and research. The coronavirus crisis has – in what seems like an instant – upended much of modern life, and higher education has not been spared. Uncertainty and fear cloud the future. In the short term, students scramble to figure out their fall plans, the faculty faces hiring freezes, and administrators debate once-unimaginable options. The pandemic might also permanently change the character of higher learning in America's culture, its role in society and in the economy.
With all of these pressing and important issues in mind, we reached out to higher education Risk Managers with a straightforward question: "What are some of the most critical issues you are dealing with today regarding COVID-19?"
From the many responses, here are three that capture the challenges:
I can think of no worse planning environment than one in which you don't have (and can't have) a reasonable understanding of the underlying risk. In just the few months that we've been responding to COVID-19, the nature of the risk and the guidance as to how to respond to it has continued to evolve in an environment where we don't yet have conclusive science. We were all initially told that casual contact posed little risk and now we are all wearing masks when we go to the grocery store and everywhere else. The result is that it is difficult to help clients plan when accurate advice currently has a shelf life of barely a week. These complications with ascertaining risks and developing mitigation strategies are compounded exponentially when considering international operations. Every country has a different approach and it has added whole new challenges such as assessing access to health care in locations that heretofore were not an issue at all."
Right now, we have these issues that we are attempting to deal with across many facets of the university:
What will our ultimate acceptance yield be for new Freshman students? How many deposits have we expected vs what we will receive?
If the decision is to open the campus in the Fall, how do we propose to safely house students. Do we only bring in Freshman on campus and have a one student/one room strategy?
Schools will undoubtedly have to refund housing, meal and academic fees for the Spring-maybe Fall. Schools would have to charge less for online learning. Colleges that have lost enormous sums of money will be attempting to attract students from families who have lost income and savings. That does not seem like a recipe for success.
What will be the post-pandemic effect on higher education? How will students/families behave? Will students want to return to college campuses? Are there courses and subjects for which distance learning can work-perhaps a hybrid model of in-person and online courses? These are some of the important issues that we have several high level task forces working on today. "
Spread of Covid-19 cases on campus – How to minimize the risk of spreading to others, and how to protect employees and students when they return to campus
Significant liability exposure if we choose to resume "normal" operations in the Fall. If we reopen, how to restrict student gatherings to continue some level of social distancing
We housed approximately 10,000 students on campus – the challenge of packing, storing and mailing student's property left on campus
Significant revenue shortfall due to a diminished on-campus presence
Immediate impact of halting all study abroad and Summer programs
Impact on current research and future funding
Delayed construction projects (campus improvements)"
As McKinsey and Company has stated, crises can create paralysis and fear. Rigorous scenario planning can help leaders map the potential damage and devise ways to deal with it. Universities need to look beyond the immediate crisis to create effective long-term strategies both to get through the present and to safeguard their futures in the new normal that will follow.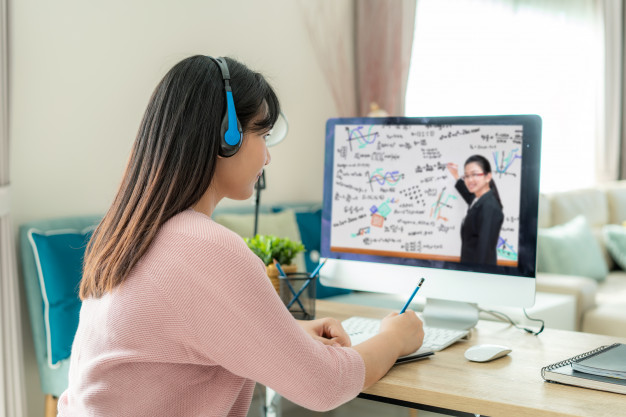 All of this leads to the question: "What actions can colleges and universities begin to take now"? Risk and Insurance Magazine has suggested that even though many institutions hope to reopen their campuses for the Fall semester, they need to create contingency plans in case that does not happen. This includes investing in more robust IT infrastructure and professional development for faculty that support a higher quality online learning experience. Schools should also develop a recruiting strategy that will help them tap into that category of prospective students for whom virtual learning is a good fit. At the same time, they should develop a long-term plan to address the inequities that prevent some students from succeeding with online learning. They should also look for ways to monetize or sell properties that continue to sit idle on campus. The possibility of a "normal" Fall will be decided by how effectively we are able to control the virus-which right now does not seem to be possible. Risk Managers cannot predict the course of the virus, but they are planning their own responses to not just reopening in the Fall but to reopen successfully for all constituents. Whatever the outcome, Lynn Pasquerella, president of the AAC&U states it best: "We are likely to see a new world order of higher education-more global, more online, more focus on return on investment, and overall, more student-focused."