This year we are excited to go to Washington D.C. and meet many of the 10,000 attendees that will be at NAFSA! We hope that we'll have a chance to meet you so please feel free to schedule a time to meet, drop by our booth P701 or come watch one of our three sessions!
Expo Hall Hours
Come stop by our booth P701 to say hi, or better yet, schedule a time to meet with us! The expo hall hours this year are:
Tuesday, May 28, 8:30 am – 3:30 pm
Wednesday, May 29, 8:30 am – 5:00 pm
Thursday, May 30, 8:30 am – 5:00 pm
Dedicated Expo hours on Thursday, May 30, 10:30 am – 1:00 pm
Friday, May 31, 8:30 am – 11:15 am
If you are interested in scheduling a time to meet, please let us know by making an appointment at info@internationalstudentinsurance.com
Sexual Assault Awareness: Training Your International Students

Friday, May 31, 8:30 am – 9:30 am

This session will address sexual assault prevention and response tools to help attendees prepare to train their international students. We will provide an overview of how to get students engaged including active bystander training, best practices, leading research and additional resources that attendees can take back to their schools.

Emotional Wellness & Mental Health Awareness: Training International Students

Thursday, May 30, 2:30 pm – 3:30 pm

This session will discuss effective strategies to talk about mental health awareness with international students. We will specifically discuss ways to help mitigate stress, bridge cross-cultural challenges, and overcome stigma to empower students to be emotionally and mentally healthy.

Creating Community: Addressing Safety Concerns during Short-Term Faculty-Led Programs Abroad

Wednesday May 29, 2:30 pm – 3:30 pm

Three years ago, creating community was proposed as a way to address safety concerns for education abroad programs. Research presented here identifies the theories and strategies related to creating community. Evidence found through case study identified influential factors to mitigating risk and provided the proof of why creating community works.
Meet the NAFSA 2019 Team
We are excited to have a number of our team members at this year's conference, all of whom can help you navigate your insurance, put together a group proposal, help you with individual options, and share many of the free school resources we have been working on!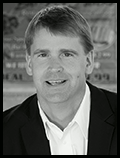 Keith Clausen
President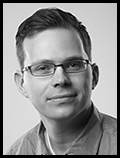 Ross Mason
Vice President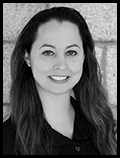 Annemarie Estrada
Director of Client Services