NAFSA 2022 - See You In Denver!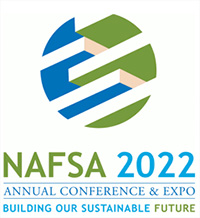 NAFSA 2022 is back in person, and we are excited to see you in Denver, Colorado! This year we will be back in the expo hall and happy to discuss health insurance for your international students, scholars, exchange students, study abroad students, students on OPT, and dependents.

Drop by our booth or schedule a time to chat with us. Learn more about what we have planned at our NAFSA page.
Cancel for Any Reason - Trip Cancellation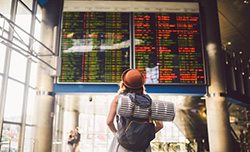 Across the country, more schools are sending students abroad and are looking to include coverage for trip cancellation. As the cases of COVID will fluctuate over the coming year, schools are looking to mitigate the risk with a travel insurance that allows the school and student to Cancel for Any Reason (CFAR). Trip Cancellation plans with CFAR must be purchased within 10 days of the initial deposit and would cover 75% of the non-refundable trip costs.
How to Negotiate Unpaid Medical Bills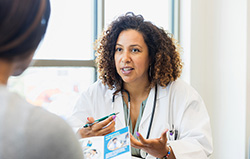 Out of the hundreds of things that students look forward to when studying abroad, medical debt doesn't make the list. Learn how to help students negotiate unpaid medical bills in our most recent blog.
Travel Insurance - Terms and Tips
Are your students thinking about taking a trip this summer? If so, they may need to enroll in a health insurance plan that will cover them overseas. But once you start looking, you will soon realize there are many options out there! Watch our latest video where we will explore travel insurance, the different benefits they offer, and how to help students decide which plan works best.
Health Insurance for Students on OPT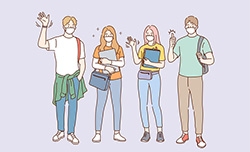 Many school insurance plans do not cover students while on OPT and some employer insurance plans have a waiting period before they begin. If you are looking for health insurance options for your students, our Student Secure plan is an excellent option offering:
Four levels to choose from
Enroll for as little as 15 days up to a year - and renew up to 4 years!
Flexible payment options
Covers COVID the same as any other illness
Meet the Team

Diego Guido
Marketing Coordinator

From Mexico City, Diego joined ISI driven by his interest in discovering new cultures, customer care and helping international students. He's currently studying a marketing degree. When he's not working or traveling, you'll find him doing his beauty blog on Instagram as a makeup artist. He has a passion for beauty and movies.
Upcoming Conferences
| Conference | Dates | Location |
| --- | --- | --- |
| AAIE (Alabama) State Conference | April 14 | Florence, AL |
| NAFSA Annual | May 31 - June 3 | Denver, CO |