Spring Break Insurance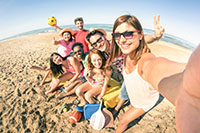 As borders open back up throughout the world and COVID precautions relax, we expect many students to take this Spring Break as an opportunity to travel. Our Atlas Travel plan is an excellent option as it covers those traveling abroad for as little as 5 days. Once enrolled in the plan, you will receive an immediate email with your Visa Letter in the event you need to show proof of coverage.
Connect with us on WhatsApp!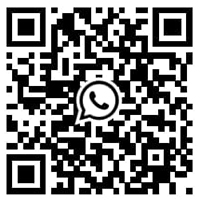 Communicating with our service team just got easier! We're introducing Whatsapp to the many ways your students can contact us To chat with our team of insurance experts, your students will simply open their Whatsapp and scan this QR for assistance.
Group Insurance Plans in 2022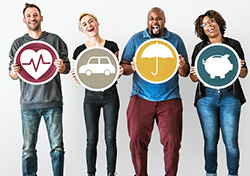 As we head into spring, it's not too early to start thinking about health insurance for your international students for the 2022-2023 school year. As an agent and broker, we work with a number of insurance carriers to bring you competitive and comprehensive plans designed to meet the unique needs of your institution. Learn more about what we offer and let our licensed insurance experts help make managing your plan easy.
What Students Should Expect When they Seek Medical Attention
The US healthcare system can be complicated, especially when you are an international student new to the healthcare system, English may not be your native language, and you already aren't feeling well. It can be overwhelming to figure out what your insurance plan covers, what you need to bring, who you should go to, and how the claim process works. Our guide walks international students through the steps on what to expect and how to prepare.
An In-Depth Look at ISI's Administrator Resources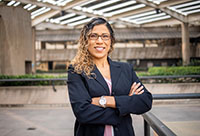 Insurance in the United States can be confusing, and with the added stress of being in a new place, taking classes, and making new friends, health insurance is likely the last thing on your students' minds. From video resources and training programs, to customized landing pages and student orientations, this blog post will explore the different resources we offer that schools and students can utilize to understand their health insurance in greater detail.
Seeking Treatment for Emotional Wellness - FAQs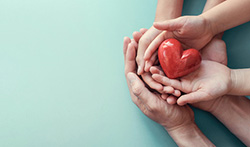 Maintaining emotional wellness has been of growing importance, especially during this pandemic. Watch our latest video series where we speak with Dr. Xuhua Qin, licensed psychologist and multicultural specialist, who will provide answers to frequently asked questions on emotional wellness. Check out our first video to learn more about Dr. Qin's background and how speaking to someone can help.
Meet the Team
Debra Merrit
Marketing Coordinator

Debra joined ISI last month! She brings with her an extensive background in customer service, ranging from public education to a private surgeon's practice. She most recently worked in a surgeon's office doing front office customer service, insurance referrals and authorizations. Debra has a love of all animals and spends much of her spare time split between her family and her 4-legged, furry babies and grandbabies.
Lia Malcon
Marketing Coordinator

Lia joined ISI in February 2022, and works in our Mexico City office. She received her Bachelor's degree in History and her Master's in Art History, both from the National Autonomous University of Mexico (UNAM). Her passion for languages, culture and travel has led her to join EIC. When she isn't working or traveling, you can find her going to the theater or to a contemporary art exhibition.
Upcoming Conferences
| Conference | Dates | Location |
| --- | --- | --- |
| Region XII Northern CA District Conference | March 10 | Oakland, CA |
| MAIE (Michigan) State Conference | March 17 | Traverse City, MI |
| TAIE (Tennessee) State Conference | March 24 | Nashville, TN |
| AAIE (Alabama) State Conference | April 14 | Florence, AL |
| NAFSA Annual | May 31 - June 3 | Denver, CO |