About Our Dedicated Account Managers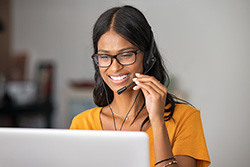 Here at ISI, "white glove service" is our specialty. Each of our group clients is partnered with a helpful, responsive, and dedicated account manager with years of experience in the world of international education and insurance. Account managers are there for one sole purpose: to help make your life easier! Their goal is to ensure your enrollment process goes smoothly and they are available to answer any questions you have about coverage on the plan or unpaid medical bills. Health insurance can be confusing at times, and having a licensed agent on your team is crucial.
Our Account Management Team
Enrollment Tool Overview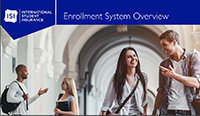 The vast majority of our group clients have access to a state-of-the-art enrollment system through which they are able to manage each of their student's insurance policies. The system makes it easy to add new students to the insurance plan, modify coverage dates, download ID cards and so much more! The "tool" as we like to call it makes the administration of your plan trouble-free.
Group Zone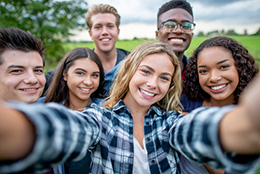 Each group has a personalized Group Zone where their members can access important information about their plan 24 hours a day. Students can search providers, get help seeking treatment, submit/track claims, download their documents, and more. Our team has also created a set of videos with pertinent information international students and scholars might need to thrive in the United States, or outside of their home country.
What Our Clients Are Saying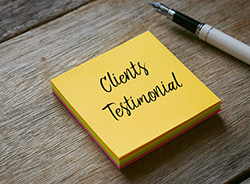 Each year we survey our clients to gather feedback on how well we are performing and to look for areas for improvement. During the first quarter of 2021, we asked all our existing clients to submit the survey, and we would like to present you with the final results.

Overall, how satisfied are you?
98% Somewhat or very satisfied
2% Neither satisfied nor dissatisfied
0% Dissatisfied

How effective has your account manager been for you?
100% Very Effective
0% Not Very Effective

How likely is it that you would recommend us?
93% Likely or Very Likely
7% Neither likely nor unlikely
0% Unlikely

Want to read reviews from our clients and learn about their experiences with us? Visit our testimonial page.
Upcoming Conferences
| Conference | Dates | Location |
| --- | --- | --- |
| GAIE & SCAIE State Conference | Feb 10 | Virtual |
| Florida Association of International Educators | Feb 17 | Orlando, FL |
| Arizona International Educators | March 4 | Virtual |
| Region XII Northern CA District Conference | March 10 | CA |
| Michigan Association of International Educators | March 17 | Traverse City, MI |
| Tennessee Association of International Educators | March 24 | Nashville, TN |
| Alabama Association of International Educators | April 14 | Florence, AL |