The New Year is here and we are excited to be back helping international students pursue their dreams of studying abroad. While pesty COVID is unrelenting, so are we. We wrapped up 2021 with our annual strategy session and we are excited to start January as we will spend this year continuing to raise the bar. In this January edition, we bring to you our 2022 goals of how we plan to expand our offerings, enhance your student's experience, and be there for you and your students - so we can all worry a little less. We are excited to be by your side and to get through this together.

Wishing you all the best in 2022!
Sincerely,
Jennifer Frankel
On behalf of the ISI Team
Insurance for Spring 2022
As students return to class this semester, never has health insurance been more important. Our Student Secure is our most popular insurance plan, which is available to international students, scholars, and OPT students, and includes:
Doctor visits & hospitalization
Prescription medication
COVID-19 is covered the same as any illness
Medical evacuation & repatriation of remains
Direct payment to in-network providers
Students can apply right online and begin coverage as soon as the same day.
Looking Forward in 2022
University Relations
"ISI has a comprehensive suite of insurance options for both students and schools that have been enhanced for 2022, including:

• LifeWorks My SSP is now available on our group plans, which connects students with telecounseling support in their native language and cultural context
• ISI group plans can now be purchased by the student, and the school will be able to view all participants through our Enrollment System
• Our suite of ISI insurance plans are more comprehensive than ever, allowing students and schools more choices for their international students

We will also bring you premier content throughout the year including new sitewide content and videos for students to learn more about health and safety."
- Jennifer Frankel, Director of University Relations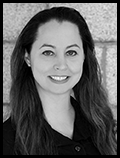 Account Management
"The account management team has been busy preparing for an excellent 2022! We have been working diligently to continue improving our online Student Zones, which will soon include a brand new video resource to help with online student orientations. We've also layered on ancillary services like telehealth to our suite of products to help ensure that our members are able to seek treatment affordably and easily."
- Annemarie Estrada, Director of Client Relations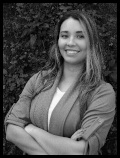 Customer Service
"The service team is working hard to maintain our 5-star Trustpilot rating and exceed our excellent customer service standards. In 2022, we look forward to growing our team so we can serve our clients efficiently, continuing training each of our insurance licensed experts, and launching our new WhatsApp feature and improved live chat option to ease communication with our clients."
- Yessica Prato, Customer Service Manager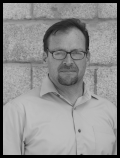 Technology
"We will continue to improve the user experience for our clients, making the process easier and faster. This includes a new release of enhancements to our enrollment system, improvements to our school requirements, expanding our API offerings, and a continued focus on streamlining our Virtual Agent to make the process easier for students to find and compare insurance options on our site."
- Emil Gallant, Director of Technology
Group Insurance Plans in 2022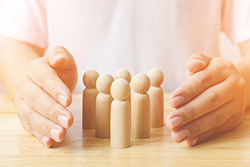 ISI provides comprehensive and competitive group plans for schools of all sizes, and they bring their customer first approach. As an agent, ISI listens to its clients, understands their needs, builds a tailored plan, and works to educate their students on the US healthcare system and their insurance plan. We actively help schools manage, educate, and navigate the US healthcare system so that students can focus on what matters most - their education. Learn more about ISI's approach to group health insurance in our most recent blog.
COVID-19 Update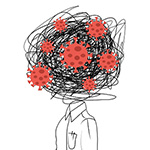 Another year into this pandemic and we continue to live with COVID-19. Despite the new strains, the future looks brighter than it did a year ago. More people are getting vaccinated and now they are getting their booster shots. And even those that had to fight through the symptoms of COVID-19 are helping increase the herd immunity. As the pandemic continues to evolve, we want to encourage our international community to continue supporting one another and following the experts' guidance so we can resume our future travels as quickly as possible.
Upcoming Conferences
| Conference | Dates | Location |
| --- | --- | --- |
| Florida Association of International Educators | Feb 17 | Orlando, FL |
| Arizona International Educators | March 4 | Virtual |
| Region XII Northern CA District Conference | March 10-11 | CA |
| Michigan Association of International Educators | March 17 | Traverse City, MI |