2021 has taught us many things. COVID has just become the background of our day-to-day lives and just won't seem to go away (no matter how much we will it away). We are now experts on all things Zoom and Teams, we could apply as their tech support at this point. Virtual conferences, no matter the form, don't even come close in comparison to anything in-person! While that at least sums up my 2021, we are happy to report that we just came back from visiting a few schools in person, and man, did it feel good. We are looking forward to 2022, where we have IN-PERSON conferences scheduled, where we can visit with you face-to-face, and we can welcome and encourage students to pursue their dreams to study internationally.

Happy Holidays!
Sincerely,
Jennifer Frankel
On behalf of the ISI Team
LifeWorks Partnership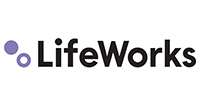 ISI is thrilled to announce our new partnership with LifeWorks which can now be included on our group insurance plans. Designed to complement academic institutions' existing on-campus services, our plans can include LifeWorks My SSP which connects students with counseling support, available in several languages. Services include:
24/7/365 phone, and chat support available through the My SSP App and Website
Connection with credentialed, Masters-level counselors
Access to health assessments, on-demand content library, virtual fitness through the My SSP App
Access to counselors in English, Mandarin, Cantonese, Spanish and French by phone or chat
Access to a wide network of counsellors in other languages upon request
With easy and approachable care, students are healthier, perform better, and stay enrolled at your institution.
Insurance Plans for Spring 2022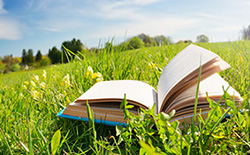 It's almost Spring semester and ISI has a number of insurance plan options designed for international students, scholars, study abroad, and OPT students. Students can use our Virtual Agent which will help students find the plan that is right for them based on their schools requirements, individualized benefit needs, and budget.
Welcoming Deirdre and Ana to our Team!
Deirdre Vallejo - Marketing Coordinator
Deirdre Vallejo recently joined ISI because she likes meeting people from different cultures. She has a Master's in Communications from Universidad Iberoamericana in Mexico City, Mexico, and has lived and studied abroad in Ireland. Deirdre has worked for a number of organizations including United Airlines, Mexicana de Aviacion and American Express, and she has a passion for customer service, traveling and music.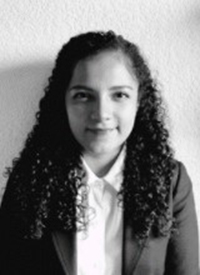 Ana Martinez - Marketing Coordinator
Ana Martinez joined ISI this month bringing her passion for customer service to our team. With experience in hospitality, she brings her support-oriented background and standards-driven approach to her work. She is looking forward to further developing her professional career while meeting and assisting students and travelers from around the world with their insurance needs. In her free time, she enjoys volunteering at local pet shelters and loves animals.
Group Health Insurance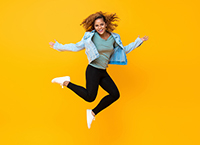 While Fall is a ways away, now is a good time to start thinking about your student's health insurance plan for 2022. With ISI you will find our plans include:
Customized benefits to meet your student's needs
Extensive plan networks with direct billing
Flexible billing options including student self-enrollment
24-hour multilingual emergency assistance
Telecounseling & telemedicine
COVID-19 covered on all plans
Culture Shock 101 Student Video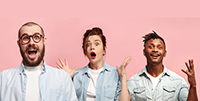 As students venture out to study in another country, experiencing a new culture and the unfamiliar can create a certain level of discomfort and anxiety known as culture shock. Check out ISI's latest video with the Director of International Student, Bryanna Davis, who discusses how to combat culture shock and how students can make the most out of their experience abroad.
2021 Travel Video Contest Winners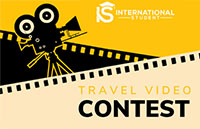 Each year, our friends on the InternationalStudent.com team take pleasure in announcing their annual Travel Video Contest's winners on the last day of International Education Week. Congratulations to the grand prize winner, Salman Sayyed, who won for his touching video, Community of 3 Mothers! Salman's story is certainly one we'll never forget. Be sure to give it a watch and have a box of Kleenex nearby. You can also view these additional outstanding winning videos:
The ISI team extends big congratulations to all of the winners!
Holidays Around The World
We hope that you enjoy the holidays no matter how you celebrate! Our team from around the world shares their holiday traditions and how they are expecting to close out 2021:
Mexico
Melissa Madrigal - Marketing Coordinator
Growing up in a Hispanic family always meant an abundance of traditions and parties. My dad's side (Mexican) usually celebrates Christmas by getting together to eat Flautas and have a White Elephant game with large foam dice. My mom's side (Colombian) likes to travel and we often meet up somewhere to celebrate. Some of my favorite Christmas memories involve being at the beach and making a big dinner with Romeritos and Bacalao. But no matter how the specific year looks, for me, it has always been the best time of the year because I get to be with family, feel safe, and have fun.
Jordan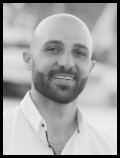 Ramez Stephan - Sales & Marketing Manager
Ever since I was little (and until this day!) our family has had the tradition of gathering at our grandparent's place on Christmas Eve. Of course, there would be amazing food, gifts, and Santa! But it is the gathering of the family that makes the true meaning of it all. I am very excited about this year's gathering, especially since many cousins are coming from abroad along with their children!
US
Eric Bloodworth - Marketing Coordinator
While many households in the United States prepare a nice Christmas ham or turkey, my family often enjoys a nice Christmas lasagna. Growing up, lasagna was an easy dish for my mother to prepare and stick in the oven while she rounded up my brothers and cousins for the Christmas Eve church service and subsequent family photos. The Italian cuisine has a nice effect of adding a new mix of flavors, and has served as a nice break from the traditional holiday favorites of turkey and ham. My wife and I are very much looking forward to this year's holiday lasagna!
China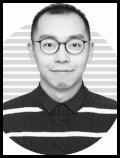 Morrison Kwong - Marketing Manager
Christmas in China is not the same as in other countries since it's not an official holiday. When I was a child, I grew up in Hong Kong where the city is heavily influenced by western culture, so I have celebrated Christmas since I was a kid. My friends and I used to buy gifts and exchange them, and I'd go out with my family for dinner and enjoy the beautiful Christmas lights from the skyscrapers buildings by the famous Victoria Harbor. This year, we have already put up a Christmas tree for my daughter to decorate (not all families do this in China) and we will dine out as a family as we have always done.
Upcoming Conferences
| Conference | Dates | Location |
| --- | --- | --- |
| Florida Association of International Educators | Feb 17th | Orlando, FL |
| Arizona International Educators | March 4th | Virtual |