Introducing Our Customer Service Manager: Yessica Prato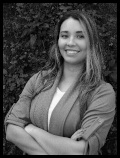 Yessica Prato is our Customer Service Manager here at International Student Insurance. She is originally from Colombia and has lived in the US for the past 16 years which allows her to connect and relate with many of our clients. In her role, she creates a sense of community among the team and focuses on accuracy, friendliness, and a knowledgeable customer service team. She is fluent in many languages including Spanish and French and has a passion for international travel.
Service Standards
We pride ourselves on having the best customer service for you and your students. Our customer service representatives are licensed insurance agents that go through an intensive training to ensure we can assist our clients and understand their needs. Many of them have been international students themselves and know the challenges they face.
Our Team Says:
Why do you think that international education is important?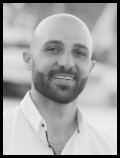 "It is important for those who seek growth in life. Any experience that is uncomfortable or not as what you are used to, will lead to growth. Putting yourself in a new country, different culture, another language, or even a different climate, almost guarantees exiting your comfort zone." - Ramez, Germany
"International education presents you with a different worldview than the one you grew up knowing. You don't just learn other cultures and languages, but you leave with a more open mind! I think people that partake in international education are more tolerant, people who learn to think more critically" - Natalie, US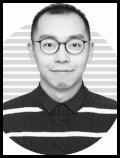 "Having the opportunity to study or travel abroad will allow you to understand better how different people think in different cultures/countries with different aspects of stuff. There is a resonance once you settle and immerse yourself in the culture/country" - Morrison, China
"I think international education is important because it not only allows you to be immersed in a different culture, but also pushes you to be a part of a different schooling system, which can be a challenge but can also round you out as a student and individual. It can test your abilities to be adaptable and resilient in the face of new people and challenges." - Melissa, Mexico
Multilingual Language Support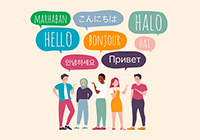 Our unique customer service team is made up of individuals who are globally minded. With offices in the US, Germany, Mexico and China - we not only uniquely positioned to relate to many of your students, but we are also able to offer the following language support in-house:
English
Spanish
Chinese
Cantonese
Arabic
Reaching Students On Their Terms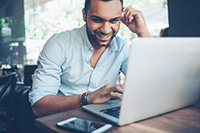 Insurance and healthcare are complicated for even domestic students, not to mention students trying to navigate an entirely new system in perhaps a non-native language. Our customer service team provides support not only through typical channels through phone and email, but we also provide support to students on platforms they are comfortable with including:
Live Chat
Facebook
YouTube
Twitter
Instagram
TikTok
Whatsapp - Coming soon!
What Our Clients Are Saying?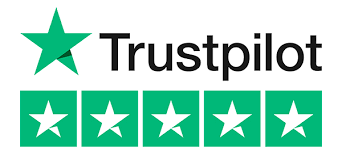 Not only does our 5 star Trustpilot Rating speak volumes about our team, but you can see from the many reviews that this team is patient, responsive, thorough, helpful, and knowledgeable.
Contact Our Team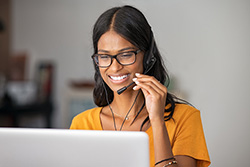 Our customer support team is on hand to assist you and your students from 8am to 6pm Eastern Standard Time (EST) Monday through Friday.

Toll Free: (877) 758-4391
Direct/Intl: +1 (904) 758-4391
Email: info@internationalstudentinsurance.com
Staff Pets - Meet Tino and Beni!
Angelic Fleites
Marketing Coordinator

Together since the very beginning, Tino and Beni are two chihuahua-poodle brothers that have claimed every park in Jacksonville. Beni tends to be the most outgoing of the two and loves any excuse for attention, while Tino typically sits back and observes until he decides he's ready to be social. Tino will interpret you sitting down as being ready to play fetch and will bring you his favorite toy (currently a small bunny) to toss at least fifty times. Tino and Beni have brought endless amounts of energy into my home and spread a bit of light everywhere they go!