Student Secure - Students Can Enroll for Spring
Our Student Secure is our most popular option for international students (including those on OPT) and scholars. The plan is available in four levels and students can begin coverage as soon as the same day.
* Rates based on age 24 and younger
Resources for Schools
While navigating the US healthcare system can be difficult for any international student or scholar, ISI is committed to simplifying the process. Please let us know if you are interested in the following free resources:



Now with a QR code making it even easier for your students to find their options and enroll. Contact our team and request your free shipment.
Mental Health and Your International Students
The emotional wellness of international students has become a hot topic for many schools, which was only heightened during the pandemic. With the start to the semester and orientations under way, you are welcome to share these resources with your students or link to it on your website:
Educators and Administrators Wellbeing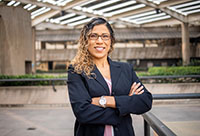 Mental and emotional wellness has always been an important topic at ISI where we have focused many of our resources on international students and scholars. We know that this pandemic has also placed a big burden on school leaders and administrators. Read our latest blog as we explore the mental health challenges administrators face and some tips to help confront some of these challenges.
Staff Pets - Meet Joey, Ollie, Zassi and Zenta!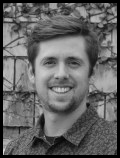 Nathan Stetter
Senior Software Developer

Joey and Ollie are father and son Yorkie's and although they are little dog's - they have big personalities. Their favorite things to do are sleep in, beg for belly rubs, and play at the beach! Their two kitty cat sisters are Zassi and Zenta - who were named after two of the Jaguars at the Jacksonville Zoo. The girls are in fact, actually sisters. They love to chase each other around the house, take cat naps in cardboard boxes, and staring out the window together.