Our New Virtual Agent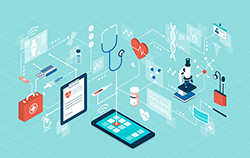 ISI has streamlined the process to make it easier for students and scholars to compare and enroll in an insurance plan. Students can choose their visa status, select their school, and include their insurance information, and then they will be matched with all of our insurance options that will meet their insurance requirements. They can enroll right online with coverage starting as early as the same day.
Insurance Support for Schools
We all know too well that insurance is complicated, which is why we work to make the process easier. We have free support for schools to help educate their students including: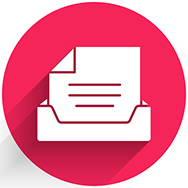 Request Brochures
Receive a shipment of insurance brochures to have in your office or include in your orientation packets.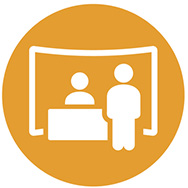 Insurance Stand
Request a table stand or poster with a QR code to learn about the plan right from your phone - and it's touch free!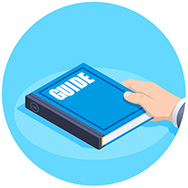 Student Guides
These one-page electronic guides help students navigate insurance by learning how to seek care and file a claim.
Orientation Resources for Schools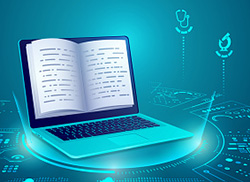 Many schools begin planning their Fall orientation around this time, and we wanted to remind you of all the cool - and free! - resources we have to help educate students on health and wellness:

US Healthcare Video
This 5-minute video provides students with an overview of the US healthcare system, including what to do before you leave home, why you need insurance, and how to seek treatment in the US. Show this video at your orientation or embed on your webpage. Video is available in 8 languages!

Emotional Wellness & Mental Health Training for International Students
COVID has taken a toll on many people's emotional wellness, so devoting time to this topic during your orientation is more important than ever! This training includes a presentation for your students, videos, a student handout, interactive activities, as well as a proctor guide to walk you through the training.

Guide to Using Telemedicine
More students are now using telemedicine as it is both easy and convenient, but seeking treatment over the phone or via video chat is a bit different than an in-person visit. Here are some tips to help students.

What to Expect When Seeking Medical Care
This guide helps students understand the steps of seeking medical treatment and how to make sure you streamline the process with your health insurance plan.
Health Insurance for OPT Students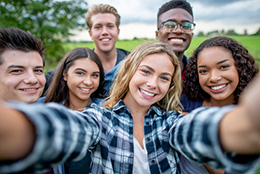 As students graduate, many may decide to stay in the US to do their OPT. During this time many school plans may not provide coverage and so these students may be looking for health insurance options. ISI provides a number of different health insurance plans that will work for OPT students, and include comprehensive coverage, same day coverage, payment flexibility, and the ability to choose their period of coverage from 15 days up to a year or longer.
Watch: Study Abroad Insurance Explained
As people get vaccinated and businesses reopen, more students are deciding to go on the study abroad trip that they have been putting off. It has never been more important to have a comprehensive and reliable health insurance plan. Watch this month's live event where ISI's account manager, Alejandra Ramirez, discusses the different insurance options available.
Is Too Much Technology Too Much?
These past two years have created a reliance on technology in ways never before seen. This month we roll out our series on technology's impact on our emotional wellness and in this first article, we explore the impact of social media on our emotional wellness. We will examine what studies are showing, how to find a healthy balance, and what social media actually makes us happy!
Staff Pets - Meet Togo!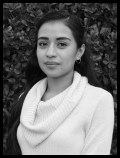 Alex Ramirez
Marketing Coordinator

Togo is a rescue dog and is about 18 months old (according to the vet). He's come a long way since we found him barely walking in the streets and he's now in his best shape! Togo is a very playful dog and seizes all coffee breaks to try to play with his owners. He enjoys running and playing with his rubber chicken. Togo might seem a bit scary when he barks but has a big heart!