In most years, we spend the month of May gearing up for the NAFSA conference, but this year much of that is centered around the upcoming virtual conference. NAFSA has always been my favorite time of the year, particularly as it's the time when we all gather in one place, share ideas, learn from one another, and connect with colleagues from around the world. While it won't be the same as the in person conference, this year's team is excited to connect with new and existing clients. Book a meeting with us and we look forward to seeing you there!

Enjoy the newsletter!
Sincerely,
Jennifer Frankel
On behalf of the ISI Team
Visit the ISI Booth at the Expo Hall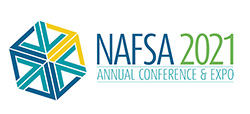 International Student Insurance provides group and individual health insurance plans for schools sending and receiving students/scholars internationally. Book a meeting with one of our team members so we can learn about how we can best help you and your students.
Book a Meeting with the ISI Team
NAFSA 2021 Session: Exploring the Emotional Wellness of International Students During COVID-19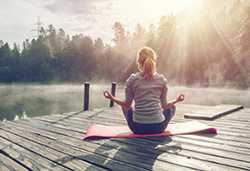 Our expert panel will be presenting at this year's NAFSA conference to talk about the impact of COVID-related stressors on students' emotional wellness, and will present new data to provide insight into the challenges. We will also provide practical tools and strategies to support international student well-being. We hope you will be able to tune in and watch!

Our expert panel includes:

Anastasia Fynn Director, International Student & Scholar Services
Embry Riddle Aeronautical University - Daytona Beach Campus

Justin Chen, MD, MPH Executive Director, MGH Center for Cross-Cultural Student Emotional Wellness
Assistant Professor & Co-Director of Medical Student Education in Psychiatry, Harvard Medical School

Xuhua Qin, PhD Psychologist, Multicultural Specialist
Counseling and Mental Health Services Tufts University

Jennifer Frankel Director of University Relations
International Student Insurance
Tokio Marine is now WorldTrips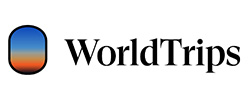 Tokio Marine HCC, the insurance company for the Student Secure plan and the Atlas Travel plan, has changed their name to WorldTrips as of April 15, 2021. There is nothing to do on your part, as all existing documents (including ID cards), email addresses and phone numbers will continue to work as normal. Moving forward, any new documents will include the new WorldTrips logo and information.
A Telemedicine Tell-All
As we have become more virtually connected throughout the pandemic, it's no surprise that telemedicine has been growing in popularity as people are able to obtain medical treatment from the comfort of their own home. In our latest video, ISI's Customer Service Manager, Yessica Prato, explains the ins and outs of telemedicine and how to make the most out of your virtual visit for various non-emergency conditions. If you like this video, then please also check out our International Student Guide to Telemedicine.
ISI Welcomes Angelic Fleites to the Team!
Angelic graduated from the University of North Florida with a Bachelor's degree in International Studies and Spanish, along with a minor in Environmental Studies. Her passion for Latin American cultures and communities emerged after studying abroad in Colombia and frequent visits back to her native land, Puerto Rico. With several years of experience in customer service, her interest in serving international communities and providing the best service possible led her to ISI. When not attempting to keep her plants alive, you'll find her obsessing over her two chihuahuas.

Meet the rest of the ISI Team!
Staff Pets - Meet Naruto, Sango, and Sasuke!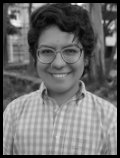 Alexis Ponce
Marketing Coordinator

My opportunity to finally adopt a cat came in 2020, right when the lockdown for the Covid-19 pandemic began. That's when I adopted Naruto (white and beige), as a kitten and a few months later, I adopted Sango (dilute calico). Sasuke (gray and white) arrived later, and was rescued as an adult from an abusive owner. They're all named after my favorite anime characters! Naruto loves playing fetch (like a dog!), Sango is particularly enthusiastic about sniffing things and Sasuke loves jumping on my lap while I work.