Student Secure and Atlas Travel Updates for 2021-2022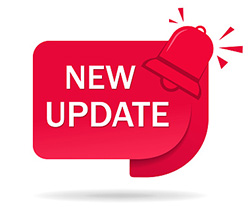 The Student Secure and Atlas Travel plans are both updated! As of April 15th, the Student Secure and Atlas will be available with new benefits - but at the same affordable price!
The Student Secure Elite level will cover COVID-19/SARS-CoV-2 vaccine on all new policies
The Atlas plan will include a quarantine benefit of $50 per day up to 10 days
Telemedicine is covered under all levels with flexibility to choose the telemedicine company of your choice
Students can buy right online and begin coverage as soon as the same day. Please let us know if you'd like us to mail you the new brochures.
What to Expect When Seeking Treatment in the US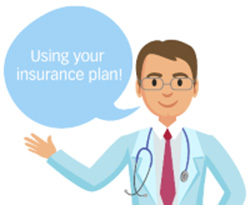 Getting medical care in the US can be daunting for any international student trying to figure out where to go, what to bring, and what to expect. To help students navigate this process, we have put together a step-by-step guide.
With COVID-19, many students are opting for telemedicine visits. If you have students asking about the process, be sure to check out our guide to telemedicine.
Protect Your Trip with Trip Cancellation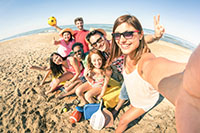 Our new iTravelInsured plan is designed to provide travel protection for the unique needs of students, faculty, staff and chaperones for study abroad and travel programs. Protection against trip cancellation and trip interruption is included, along with additional travel insurance benefits including protection against travel and baggage delay. You can also get coverage to Cancel for Any Reason (CFAR) which provides partial reimbursement to those who need to cancel due to a reason not otherwise covered by their plan, including cancellations due to fear of traveling.
Medical Care: Seeking Treatment Video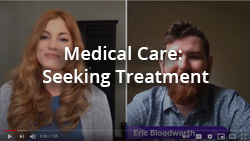 Watch our latest video with our very own Eric Bloodworth - Marketing Coordinator here at ISI - who provides a breakdown of the different medical providers in the US, including when to go to a walk-in clinic or urgent care center. Eric will explain each provider in detail, and where to go for what.
Exploring Discrimination from an International Student Lens
While many international students struggled with mental illness prior to the pandemic, the stress has intensified under COVID-19 for many reasons, including discrimination. Anti-Asian discrimination has been emerging and taking a front seat in the public discourse. Read our latest blog by Sally McLeod as she explores discrimination in the US and its impact on international students.
Staff Pets - Meet Scout!
Natalie Holland
Marketing Coordinator

This is Scout! He is our kitten, although more often he is referred to as our child. Scout is learning to walk on a leash, and getting used to the outdoors, so he can join in on hiking adventures and traveling. When he isn't getting into trouble, Scout likes to nap on my keyboard or fall asleep in a pair of shoes.