Let's Us Help: Group Plans 2021-2022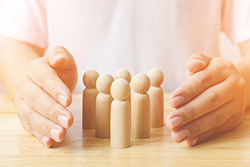 Whether you are a large university or a small college, we offer group insurance plans customized to fit your needs, and include the following support services:
Extensive provider network with direct payment
Enrollment tool system with instant ID card issuance
Dedicated account manager
Student Zone showcasing our many videos
Digital ID card on mobile device
24/7 multilingual assistance
Online claims submission and tracking
Now available: students can self-enroll and self-pay
Telemedicine and telecounseling available
Join the Consortium: International Student Mental Health

The MGH Center for Cross-Cultural Student Emotional Wellness is now accepting applications for schools interested in becoming a member of the 4th year of their Consortium program to help support the well-being and success of international students. This year-long membership provides schools with access to interactive lectures, up-to-date information and resources, and a robust community of like-minded educators, student support staff, and health and mental health clinicians who also support one another. This year, to address a surge in COVID-related stressors, the Consortium has launched a new 8-week direct service support group program for international students, led by a master clinician in Mandarin and English, which is available at cost and with priority for students from member institutions.
Why Does Account Management Matter?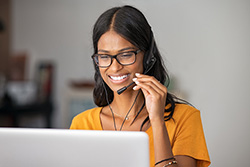 When setting up a group health insurance plan with ISI, you'll be assigned your own dedicated account manager who will be there to offer support, answer questions, and help in emergency situations. In our latest blog, we will discuss some of the main benefits of having an account manager. From enrollment management, assist cases, claims support, orientations, and the general day-to-day questions, your account manager will be there every step of the way to offer their knowledge and expertise!
Financial Pressure: Tips for International Students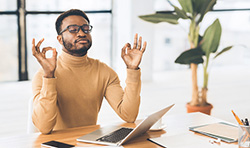 In our continued effort to provide support to international students struggling with stress, our latest video talks about one of the biggest obstacles: financing and budgeting. This month's video explores the struggles international students face when it comes to affording their education and provides tips on how to make their money go farther.
J Visa Insurance Requirements - Know Before You Go!
Scholars and exchange visitors coming to the US on a J visa have specific health insurance requirements that they must meet and maintain while in the United States. ISI's Sutherland Beever -one of our key account managers- speaks to us live about what type of insurance J visa holders are required to have and which plans will work for J visa holders and their families.
Read What Our Clients Are Saying
With over 200+ group clients, ISI is proud to offer tailored group and individual insurance solutions across the world. We want to thank you for trusting us, and for letting us help your students focus on what really matters - their education! It has been a pleasure working with schools and students across the country, and we want to thank all of you for your thoughtful words.
Staff Pets - Meet Teddy and Penny!
Eric Bloodworth
Marketing Coordinator

Here at ISI, we are all animal enthusiasts whether we own dogs, cats, or snakes. At the beginning of January I adopted two sibling kittens, named Theodore and Penelope (or Teddy and Penny for short). Teddy tends to be more extroverted and bull-headed than his sister. He will gladly explore new places and attack new objects without thinking twice. Penny is more reserved and likes to watch her brother figure out any unexpected consequences of an area or new toy before joining in on the fun.

Teddy has brown tabby colorings, and Penny is a grey Tabby.

They spend most of their time playing and cuddling with each other, or generally menacing the townspeople (my wife and I).