A Closer Look at Fall 2020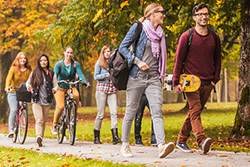 Fall 2020 presents an ever-changing landscape of higher education amidst a pandemic. COVID-19 presents unique challenges for colleges and universities and it has rewritten how they offer education, health and safety services, and preserve their financial health. ISI examines some of the important issues facing both campuses and students as well as discuss some ways to successfully address them.
We talk with Sara Thurston from K-State about Creating Community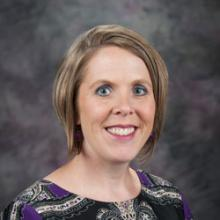 Keeping students engaged during Covid-19 isn't easy when Zoom fatigue is everywhere. ISI chats with Kansas State's Director of International Student and Scholar Services, Sara Thurston, on the various ways international students can utilize virtual platforms to their advantage by creating fun social gatherings and events.
Our Virtual Agent is Here to Help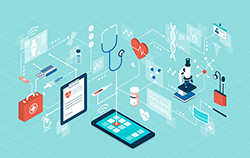 Our Virtual Agent is designed to match your international students with insurance plans that meet their unique needs and budget. Students simply enter some details about themselves and are then matched with a number of plans which they can compare, filter, and buy. Learn more about the many options available to your international students.
The Parties at Work: Understanding Your Insurance Plan
Whether you've decided to mandate a group plan or leave your students to choose an individual option, it's important to know how the insurance plan works. You may know there are various parties involved in health insurance, but who does what? Read our blog to learn how different parties work together so you don't miss a beat!
TVC: Life After Lockdown Finalists
We are excited to share that today InternationalStudent.com has announced the TVC: Life After Lockdown finalists! This year contestants shared how Covid-19 has impacted their international education or cultural exchange pursuit – and many powerful stories were received. The difficult task of narrowing down the 117 entries has been completed, and they are excited to share who is in the running to receive one of the following prizes:
1st place: $4,000
2nd place: $500
3rd place: $250
Additionally, InternationalStudent.com visitors had the opportunity to vote for the Viewers' Choice Winner which will receive $1,000 and automatic entry into the finalist round. You can explore the finalist videos before the winners are announced on November 20th.
Staff Pets - Meet Hilo!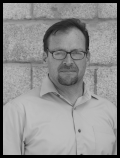 Emil Gallant
Director of Technology

Emil Gallant has been with ISI since 2006 and has been instrumental in the development of our technology, website and infrastructure.

Emil found Hilo in 2012. He was running wild on the streets as a stray. He's maybe 10-11 years old and is the best dog ever. He enjoys the beach, rides in the car, sunning himself in the yard and chasing squirrels.