New: Guide to Telemedicine for International Students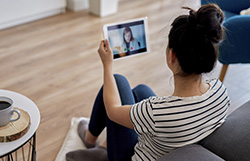 Telemedicine has been picking up traction over the last few years, but it has really taken off with the introduction of COVID-19. Students can make an appointment with a doctor, or even a counselor, over the phone or by video chat. Not only is this more convenient and entirely confidential, but it is also more affordable. We recently released our newest resource on telemedicine that is designed for international students to learn when to use it, how to use it, and what to do to make the most of their time during their appointment.
Free Customized School Page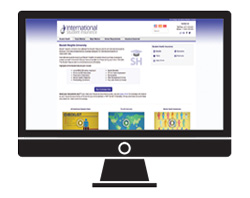 As students return to class, their health and safety is our number one concern. International students need to have a comprehensive health insurance plan for the time they are in the US. To help cut through the clutter, ISI can create a customized school page with instructions for their students, prefilled dates, their logo, and we can also include any of our videos.
ISI can also provide regular tracking reports to ensure students, scholars and dependents have proper health care coverage as determined by their school.
At A Glance Insurance Guides
Our two student plans are designed to be easy to understand and navigate. To make things even simpler, we have a one-page insurance guide so that your students can learn how to find a provider, how to file a claim, and get access to their 24-7 emergency assistance number. You can find both guides online at:
A Debrief: Going Back to School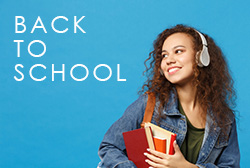 With the Fall semester upon us, students around the country are returning to class, either in person, virtually, or via some combination of the two. In this month's blog, "Back to School," we discuss some of the challenges facing students regardless of the educational model they choose and explore how schools are responding.
TVC: Life After Lockdown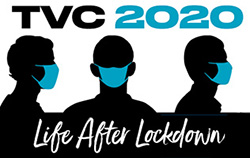 InternationalStudent.com is pleased to announce that they are hosting their annual Travel Video Contest for the 15th year. The ability to travel is currently limited, but the desire to do so remains strong. In anticipation of a world that can once again study and travel freely, TVC: Life After Lockdown launched September 1st. To enter, students and cultural exchange participants must share at least one of the items below in a 2 minute or less video:
How COVID-19 has impacted their international education or cultural exchange experience abroad
Their ideal international education or cultural exchange after COVID-19
Among the many prizes offered, one grand prize winner will receive $4,000 for their international pursuit. Eligible students and cultural exchange participants can enter before the October 13th deadline.
Dealing With Medical Debt
With the impact of the current pandemic, knowing how to better guide your international students through the complexities of the US healthcare system is more important than ever. In this blog we discuss ways to deal with medical debt and the resources available for your international students inside the United States.
Staff Pets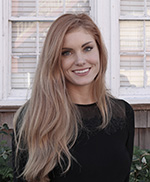 Sally McLeod
Marketing Manager

Sally has been with ISI since 2015 and works with schools and their students on the University Relations team. She's always up for any outdoor activity with her adventure pup, Pablo, by her side. Pablo has traveled all around the United States and Canada and partakes in many adventure sports. Pablo's favorite pastime is hiking in the mountains!